about cliffton Hall
Edit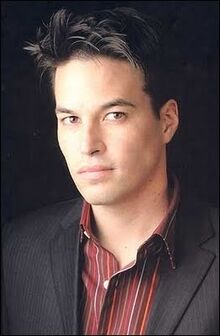 Cliffton Hall (born February 10, 1975 in Oakland, California) is an American theater actor and singer. He was a part of the Castle Performing Arts Center for his first three years of high school and graduated from Kalaheo High School in 1993. Hall attendedWindward Community College for one year. He left school after he was cast in Miss Saigon in the role of Chris, in the National Touring Company. He also starred in the Asian Tour of Miss Saigon playing opposite his wife, Deedee Magno Hall. He has played the part of Marius in Les Misérables on Broadway and on the National Tour. His other theater credits include Master Class, Grease,Oklahoma!, Bark!, and Flower Drum Song. Hall says that the most rewarding thing about acting is, "Getting to perform and doing something you love to do." The secret of life, according to Hall, is, "Living a happy life and achieving the goals you set for yourself, no matter how small or big they may be."[1]
On October 6, 2006 he replaced Sebastian Arcelus in the role of Fiyero on the first national tour of Wicked, after understudying the role since March 8, 2006. He left the role of Fiyero on November 16, 2008 after being on tour for over two and a half years and was replaced by Richard H. Blake. He reprised the role in the San Francisco production and began on June 29, 2010, taking over the part from Nicolas Dromard, once again starring opposite of his wife Deedee. He played his final performance September 5, 2010, when the production closed. Hall most recently returned to the role of Fiyero in the 1st national tour of Wicked on August 14, 2012, this time taking over the role from Andy Kelso. His contract ended on March 17, 2013, and was replaced by Curt Hansen.
Cliffton Hall is married to Deedee Magno Hall who starred opposite of him as Nessarose on the first national tour and in the San Francisco productions of Wicked. Together they have two sons, Kaeden and Brycen.